From Goodreads: "One thing my mother never knew, and would disapprove of most of all, was that I watched the Garretts. All the time."

The Garretts are everything the Reeds are not. Loud, messy, affectionate. And every day from her rooftop perch, Samantha Reed wishes she was one of them . . . until one summer evening, Jase Garrett climbs up next to her and changes everything.

As the two fall fiercely for each other, stumbling through the awkwardness and awesomeness of first love, Jase's family embraces Samantha – even as she keeps him a secret from her own. Then something unthinkable happens, and the bottom drops out of Samantha's world. She's suddenly faced with an impossible decision. Which perfect family will save her? Or is it time she saved herself?

A transporting debut about family, friendship, first romance, and how to be true to one person you love without betraying another.
 Review:
I got the hype, you guys! I totally got the hype!
My Life Next Door was such an amazing contemporary! I couldn't help buy eat it up as soon as I started reading it! This book was all kinds of cute, and it was about so much more than the romance!
So this book is about Samantha Reed, the girl with the supposed perfect family. She lives next door to the Garretts, who according to Sam's mom are not perfect. However one day Jase Garrett climbs up Samantha's balcony and irrevocably enters her life.
If there's something I loved about this book, it was the Garretts. They were such an amazing family! It made me long for a big, messy, and loud family like them. Their dynamics were so adorable because they all helped each other out and supported each other, like a real family. Also, no matter how big the family was, each character had their own distinctive voice. I especially loved George! I want a George as my brother, lol.
"Is Jase already gonna marry you?"
I start coughing again. "Uh, No. No, George. I'm only seventeen." As if that's the only reason we're not engaged.
"I'm this many." George holds up four, slightly grubby fingers. "But Jase is seventeen and a half. You could. Then you could live in here with him. And have a big family."
Sam was easy enough to get along with. She was very down to earth and I could really relate to her. Her issues were very real and I could feel really strongly the emotions she was.
Jase Garrett is THE BEST YA book boyfriend out there. He's sweet, he's kind, and he's charming. He never had a secret agenda. He was completely adorable and I could totally see why Sam would be interested in him!
"You have to kiss me," I find myself saying.
"Yeah." He leans closer. "I do."
This book has a lot of twists and turns, and it was so emotionally draining! There were moments where I was laughing, moments where I was fangirling, sad moments, and moments where I wanted to yell out in rage. I think I even cried in one part because I was so enraged at something that happened.
The only reason I didn't give this book 5 stars was because I was left with a lot of questions at the ending. I'm hoping the sequel will address this, but still I wish it could've been addressed here.
Which reminds me, I REALLY CAN'T WAIT FOR THE COMPANION/SEQUEL THE BOY MOST LIKELY TO BECAUSE IT'S ABOUT TIM AND I LOVE TIM!!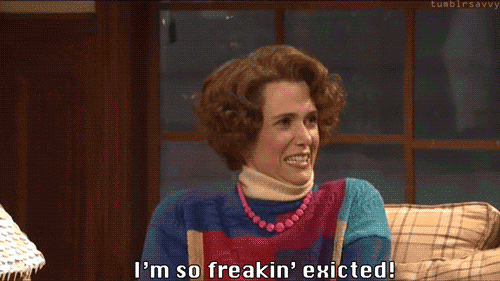 Anyways, overall this book is really awesome because it's a different kind of contemporary that deals with different realistic issues. I loved the family aspect, and the romance was completely adorable and swoon-worthy.
"In movies, it's never half so lovely as it is here and now with Jase."
Like my review? Would you consider voting for it on Amazon or Goodreads?